TRANSFORM GRIEF INTO MEANINGFULNESS!
With Mindful Aware Teachings (ASK M.A.T) Life will be such a Blissful Journey & You will Be In Charge of it!
Learn how YOU can fill Your Life with happiness well-being and Meaningfulness! by Saying NO to GRIEF and Limiting Beliefs!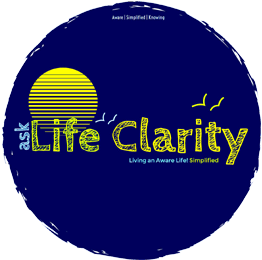 A POWERFUL Online 1-1 support session to ENABLE YOU to Take Charge & Eliminate the Impact of GRIEF has in your Life! Our Focused Mindful Aware Life Learning will not just make you stronger but will actually transform your pain into acceptance.
Self Empowering 1-1 Self Enabling Session
SAY NO TO GRIEF & SAY YES TO LIFE!

Clarity on Cycle of Life & Death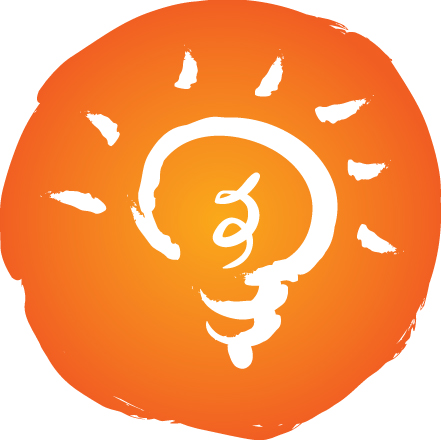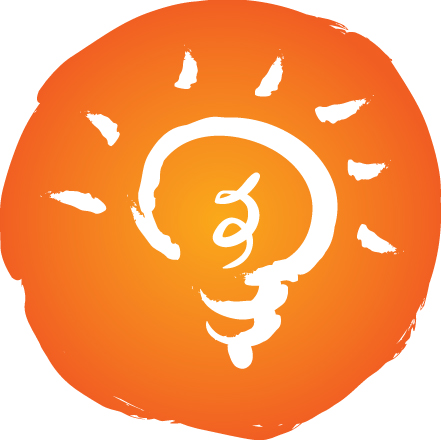 Focus on Being More.. Being U!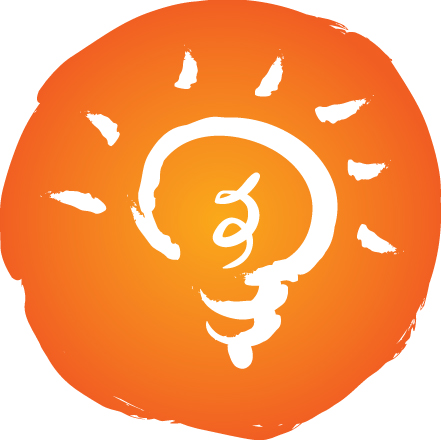 Resolve the Guilt of Moving On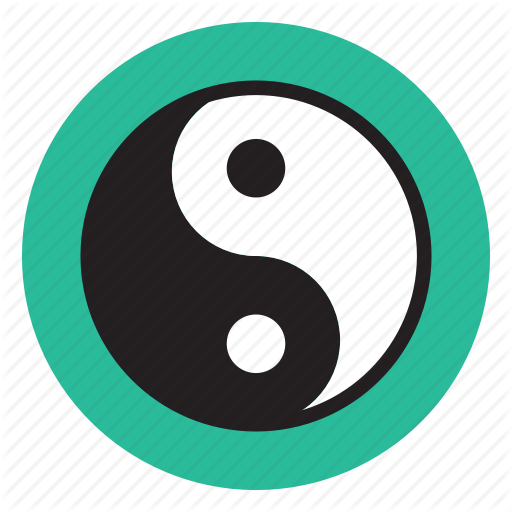 Allow LOVE to Decide not Sorrow!
Learn to channelize Grief Energies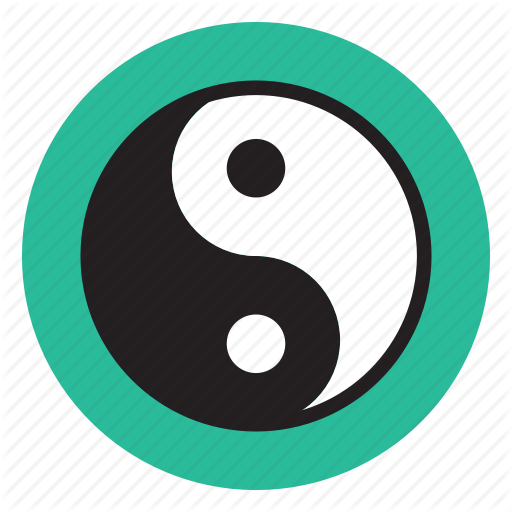 Remove Limiting Beliefs & Conditioning
Key Benefits of 'Grief No More'
Introduction | Grief No More
Grief is the process and emotions that we experience when our important relationships are significantly interrupted or (more frequently) ended, either through death, divorce, relationship breakups and similar happenings. Grief starts when someone or something we care deeply about is lost to us. We do not grieve for all lost relationships; instead, we grieve only for those that have become important to us over time. These can be relationships with people that we have strong connections to, such as family members, spouses, children, significant others, and friends; places we feel attached to, such as the house we grew up in or our hometown; or things that we feel are important to us, such letters, pictures a watch that a parent gave us, many things etc. We may have loved or not so much loved that person, place, or thing, but we feel grief when they are gone.
In many ways, we live our lives through our important relationships. Our relationships define us and who we are they become intimately intertwined into our sense of self (or self-concept) and are a living part of us. It is terribly painful to lose one of these key relationships, because with the loss of such an important relationship, we also lose an important part of ourselves. For this reason, grief is not something that happens & out there...in the world. Instead, it happens inside each grieving person's sense of self which is personally wounded and damaged by such losses. The work of grief is the personal work of healing and re-growing within yourself.

Grief ends when we have gotten past the need for the loss of the other person but always hold them in our hearts. This doesn't mean that we stop feeling sad when we think about all our losses, it only means that we are no longer crippled by the loss & We Are In ACCEPTANCE.
Just thought we would be upfront and clear any apprehensions YOU may have!
After all no one does any thing for FREE right?
WHY ARE WE GIVING AWAY A
150 GBP SERVICE FREE?
BECAUSE THIS IS OUR PURPOSE!
TO CREATE A RISK FREE EXPERIENCE FOR YOU
TO SPREAD MINDFUL
AWARE LIVING
CLARITY REALLY WORKS FOR YOU!
Need Private Life Coaching / Counselling ?
Decide After your FIRST SESSION at ZERO INVESTMENT!
UNLEASH THE REAL YOU!
3 STEPS IS ALL IT TAKES
Fill quick info just your name email and phone (to help us coordinate the session) . NO RISK NO INVESTMENT.
We will call and schedule a time and date for your ONLINE 1-1 LIFE CLARITY Session with our Teachers!
During your coaching session GET REAL SOLUTIONS & CLARITY! NO OBLIGATION to BUY ANYTHING!
Live 1-1 Video Session, makes it convenient!
No GYAN! Real Solutions that will work for YOU!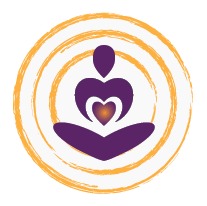 The only focus is to get YOU to experience your true POTENTIAL!
Simple and valuable Solutions, if you need more support!
Yes! Absolutely no Obligation to Buy anything! WE DON'T SELL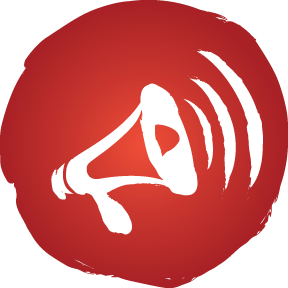 Get this Life Transforming Coaching session at NO RISK!
PERFECT PARTNERSHIP | OUR CUSTOMERS LOVE US | WE LOVE THEM!
I found Asklifeclarity through a friend of mine who knew I was suffering so badly with Grief. My friend

told me that maybe speak with these people and see what comes of it, don't rule it out as you have tried
so many things to try help with your grief. I am a mother of 2 and lost my husband one year ago very
tragically nobody was expecting to hear the phone ring and get such awful news, this was the worse day
of my life. So I registered with Asklifeclarity to see if they could help me in some way or even just
someone to talk to. Well all I can say is that I cannot recommend the Asklifclarity people enough. After
receiving a call from the team already I felt relieved… I actually couldn't believe the difference in myself.
I had two sessions with the amazing Krishiv AnantaGuru and wow what an amazing person he is I feel so
so happy that I took this step to contact Asklifeclarity because now even after two powerful and
uplifting sessions I am already taking massive steps forward. I really am so grateful. Thank you so much
Asklifeclarity Team and Krishiv you have changed my life for the better including the acceptance of my
loss.
3 years ago myself and my wife lost our son and daughter in law in a motorbike accident in France this

was possibly the worst moment of our life. We both live in the UK and getting to France was just a
nightmare because we knew exactly what we were going for…. It's every parent's worse nightmare and
really was happening to us. They say the first year is the worse but we say everyday is the worse we just
could not accept it. Karen my wife was told about Asklifeclarity through a friend on FB and she emailed
us with details and asked us to look at this and see if it would help. We both searched for months and
few years trying to find someone of some group that could help us understand or even give us support
by many we tried felt like we just couldn't move forward and most of all we just kept hearing "it takes
time" or "never forget" we knew this deeply but the thing was we both wanted peace and yet been told
it takes time we both understand but we just wanted peace. We both contacted Aklifeclarity and
received a message back with the most
Thank you so much to this amazing team of life coaches Asklifeclarity you have no idea what you guys

have done for me, thank you is just not enough. I lost my daughter in car accident 4.5 years ago and
that was the end of me. Both myself and my wife just could not cope and all the problems that came
with the loss after that. Our baby girl was taken only minutes from our house and we could not have
saved her. I found Asklifeclarity through a youtube video and wasn't sure who or what they were so I
looked into this. I seen what they do and of course I will do and go anywhere for help to try and ease
this pain I feel inside. I registered with Asklifeclarity and wow what an amazing turnaround. I feel so so
happy and in complete gratitude. Deborah at Asklifeclarity thank you from the bottom of my heart for
putting what was a very dark time in my life into a brighter future. Myself and my wife are no longer
together but we are friends and that makes me also so happy I feel anything is possible after speaking with Asklifeclarity.
Grief can take over your life, when you have hurt and pain already it can destroy you if you let it. I was lucky enough to come across an amazing lady Deborah... and her team of angels that help people regain their clarity about what life is all about... I cannot even put into words how much their support, knowledge, guidance and love has done for me at what has been literally the worst time of my life. I'm finally feeling and getting back to my true self. I ask anyone who is suffering internally in any way to contact these wonderful human beings at Ask Life Clarity. You can regain your love of self and of life with their help and support, I promise you that. So thank you, from the bottom of my heart Deborah and team Ask Life Clairty and the amazing KrishivAnantaGuru... Keep up your amazing work and one day I hope to help people the way you do. Love and light Always ❤❤
It was a mystical, wonderful journey, filled with unforgettable emotions and incredible discoveries. It wasn't easy, but a real breakthrough, transformation, and overcoming. They received and transformed our emotions and feelings. We got everything we needed for further practice at home and our teachers still stay in touch with us and almost daily consult us if we have any questions or difficulties. And now, after a month of self-study, I can say quite definitely that transformation has been completed.
Energy has come, now we are restless, emotional background remains at a good level. There aren't any annoying changes of mood, which we had previously after all other practices and trainings. It is a miracle! I feel my body, the ground, legs and back in a different way. We again want to come back there to dive deeper.
While I have not been lucky enough to take part in one of these magical retreats/workshops at Asklifecalrity just yet but it is on my bucket list for sure when my little girl gets a little older. I am extremely lucky and grateful for receiving distant healing from Debbie and one to one face to face call. I was open minded but not expecting anything really to say it helped is an understatement I awoke with no pain the next morning but also a burst of energy and sense of lightness and happiness. I was not coping great with grief it was bringing heaviness and bitterness but Debbie's own honesty pureness and her gentle loving logical mindful ways opened my heart to properly accept love and joy again not to live in fear not to let fear have power. To be accepting of everyone around me she truly is an earth angel she truly wants to mind love and help anyone that comes to her or around her. You simply can't help but connect with her and the rewards for your own heart and the hearts around you is the best feeling in the world.
I had a online face to face support call from KriShiv AnantaGuru I was anxious, unsure of this possibility of clarity because I am years searching and looking for it and support and no doctor has helped me only giving me medication and to see counselors so what could someone possibly say to change things this time....I began speaking of a person who destroyed me....so as usual just to speak of him I felt racing heart shaking hands, anger bubbling inside... I just cannot take this anymore it's all so difficult and he is never going away. Well 20 minutes into my one to one call with KriShiv AnantaGuru my whole body calmed down......I nodded yes every single time with KriShiv AnantaGuru it's like he could see inside my heart and soul I agreed to very single sentence. I was shocked and my head was nodding my mouth was smiling relief was outstanding.... breathtaking....... KriShiv AnantaGuru made a beam of positive life run through my chest with the clarity I have received which replaced the dreaded anxiety and dread of another day......my mindset is completely changed for the better it's all I wanted for years and could not find the way. A blessing maybe a miracle what happened on that intense beautiful life changing hour.
I am truly honored to know the amazing Deborah at Ask Life Clarity through a friend who referred me to her and then I attended a very powerful event in March she hosted in Dublin when she came back from India called SimplyFly it was just amazing in every single way for the Mind and the Body. Just so grateful to have had this powerful one to one with KriShiv AnantaGuru online and workshop with Deborah truly privileged.....both 2 are incredible spirits their team at Ask Life Clarity what they do is exceptional and wanting only for my happiness and clarity...unbelievable I will take with me forever it's up to you to use these amazing tools of positive, logical mindset thinking KriShiv AnantaGuru makes you see the truth whether we like it or not but it's what I was afraid to face but I am so happy I did.
Deborah came into my life showing me the way forward I spent years on someone that just didn't care at all for me god how I suffered and now I'm in gratitude for the learning's and lessons I have had on all of my past with this person because it has got me to this beautiful place. I really have learned great lessons because of my ex husband I am just delighted with myself as I know exactly where I am now. Their logical and simple way of thought process is spot on and beams fully to carry through everyday life. I'm still speechless I suppose and the best ever now than I have been for a long long time pain and suffering can make you stronger....no doubt......but their way of supporting you to see the truth for me personally is priceless take it all in such relief and clarity so much love to Deborah and Krishiv AnantaGuru ....2 incredible souls.... 2 rainbow beams really. I have no words enough only pure gratitude. Donna xxxxx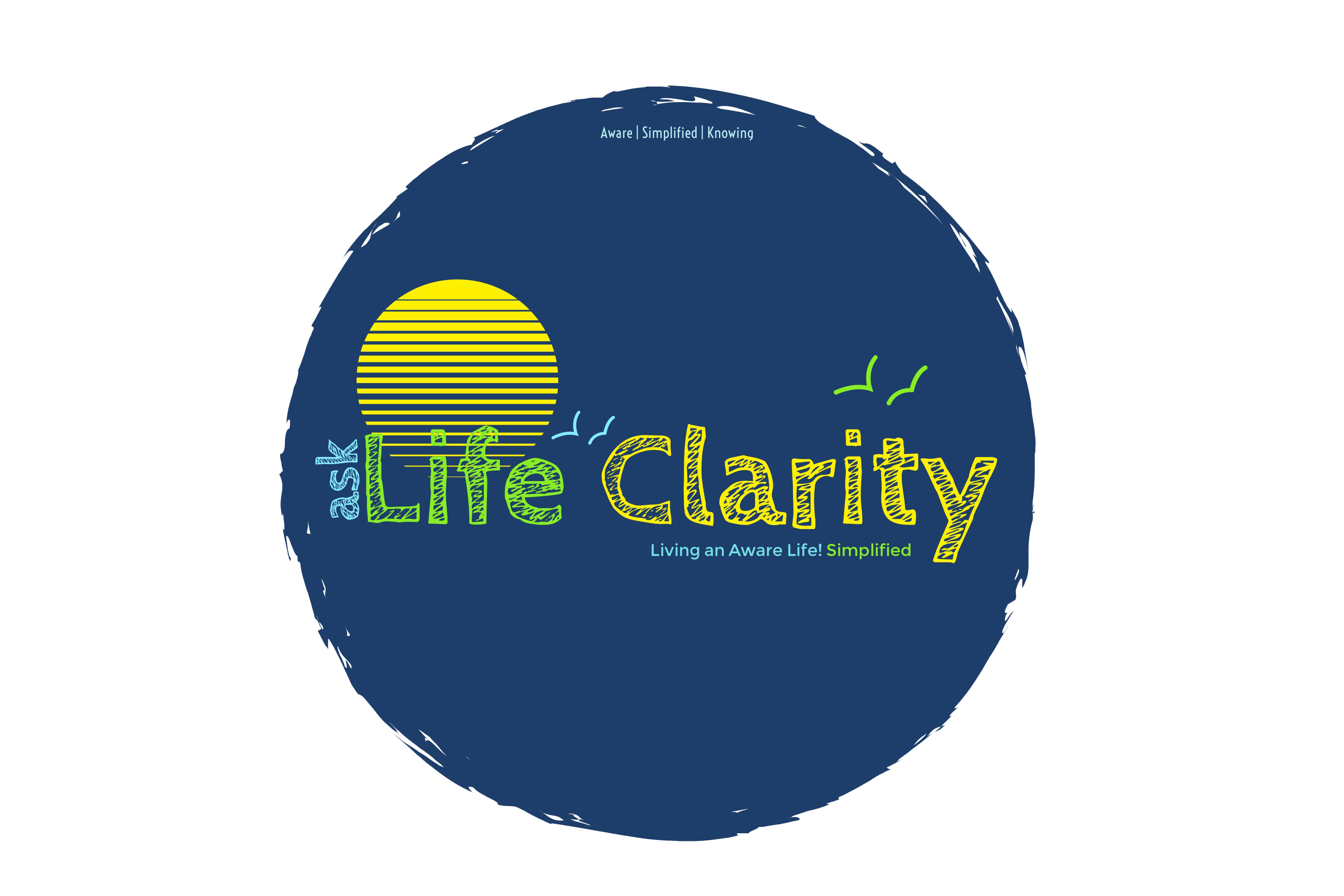 HEALING, CLEANSING, SELF DISCOVERY &
AWARE MINDFULNESS RESIDENTIAL RETREATS
@ Thailand. Himalayas, Goa, Ireland & Other
Nature Blessed Locations around the world
We're not just saying that, Our HEALING & AWARENESS RETREATS will actually help you become a More Happy Healthy, Successful and Self Aware Individual than ever before.. as you implement the Solution/s.
Eliminate Blocks & Challenges

Disciover your TRUE POTENTIAL


Get REAL and SIMPLE SOLUTIONS
What Can ASK LIFE CLARITY DO FOR YOU
We EXIST to Make YOUR LIFE More Meaningful & Abundant by Enabling Self Awareness & Mindful Living
Core Delivery Areas
Empowering 1-1 Self Enablement Sessions (for Growth, for Challenges like Depression or Stress or Healing Traumas, Grief handling.. Among others) | Career Guidance | Relationship Awareness | Marriage & Parenting | Life Coaching | Purpose Passion & Unique Ability Discovery | Healing the Mind & Body | Emotional Healing | Life Clarity Workshops | Mindful Awareness Courses | Residential Healing Retreats
@ GLOBALLY Via Webinars & Live Video Sessions
HUMAN ENABLEMENT PARTNER FOR CORPORATE & MSME SECTOR
Some of the best companies in the world trust us.
Committed to Spreading Self Awareness & Mindful Meaningful Living
TRANSFORMING Your Mind | Your Emotions | How You Think ... to Enable YOU to be Your Highest SELF!
Email :
you@asklifeclarity.com
Contact (IRELAND)
+353 879 183 919
Contact (INDIA)
+91 98814 55666
CONNECT WITH ASK LIFE CLARITY...
RECONNECT WITH YOURSELF!